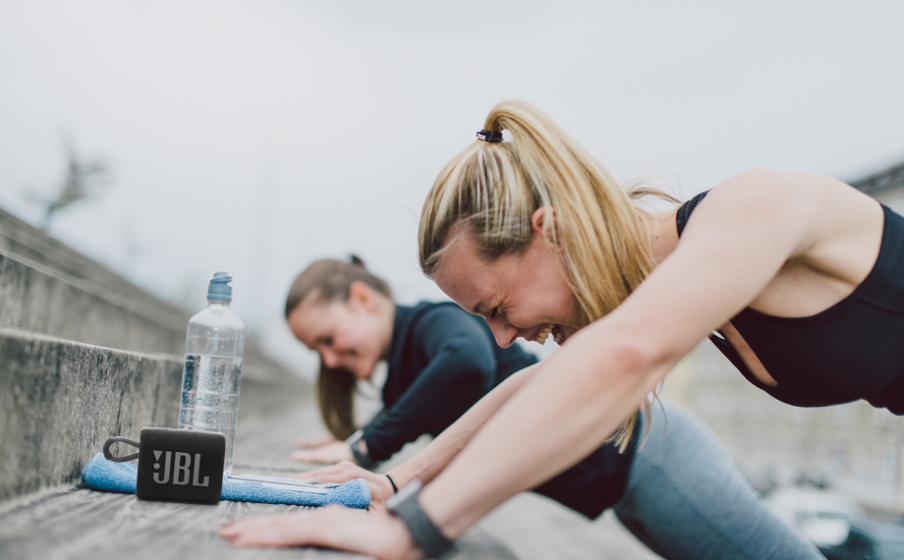 Original JBL Pro Sound
Med JBL Pro Sound får du overraskende stor lyd og kraftfuld bas fra den ultrakompakte Go 3.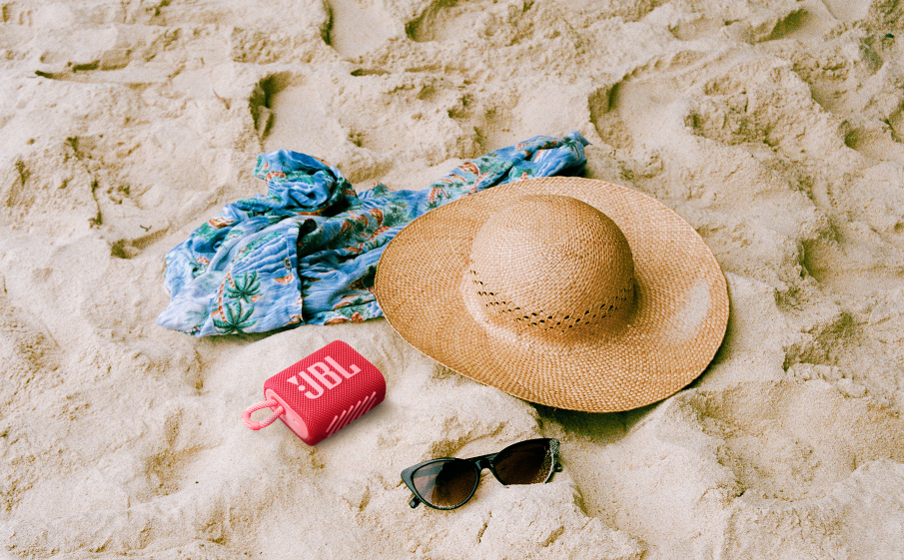 Fed stil og ultra-bærbart design
JBl Go 3's ultrabærbare design matcher perfekt den nyeste mode. Med farverige stofmaterialer og udtryksfulde detaljer ser den lige så fantastisk ud, som den lyder.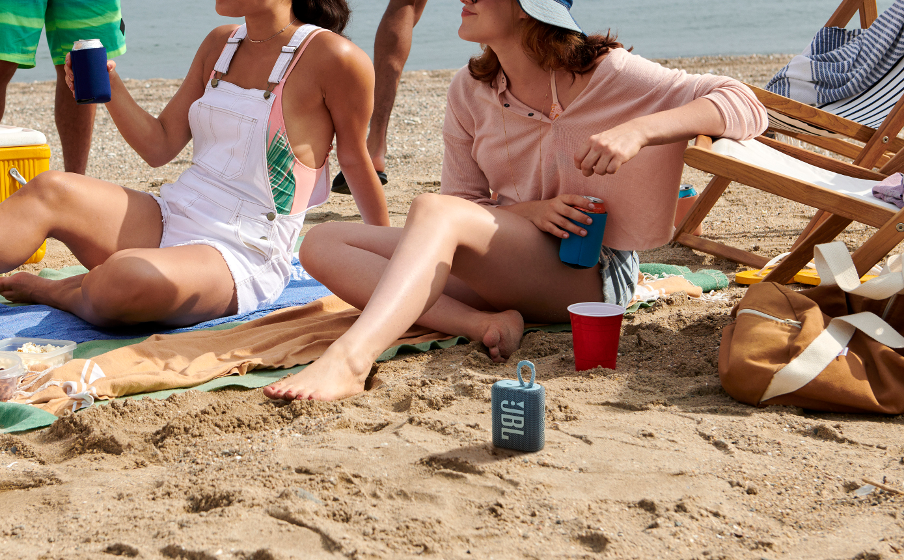 IP67-vandtæt og -støvtæt
Med til poolen. Med i parken. JBL Go 3 er IP67-vandtæt og -støvtæt, så du kan tage din højttaler med overalt.
Funktioner

Trådløs afspilning med Bluetooth
Afspil musik trådløst fra din telefon, tablet eller enhver anden enhed, der understøtter Bluetooth.

5 timers spilletid
Spild ikke tiden med at oplade dit batteri. Go 3 giver dig op til 5 timers spilletid på en enkelt opladning.

Flotte farvemuligheder
JBL Go 3 har eksklusive farvekombinationer, inspireret af de nyeste streetstyle-tendenser, og introducerer helt nye farver og kombinationer.
Produkt-sammenligning
Find den bærbare Bluetooth-højttaler, som passer bedst til dig
GO 3-
CLIP 4-
FLIP-6-
CHARGE5-
JBL GO 2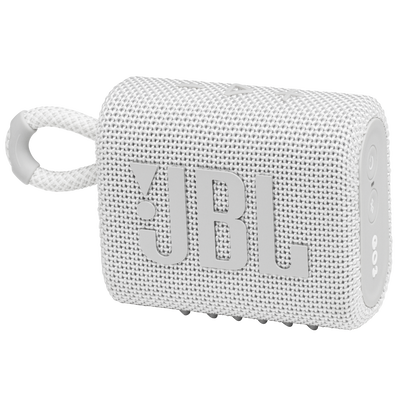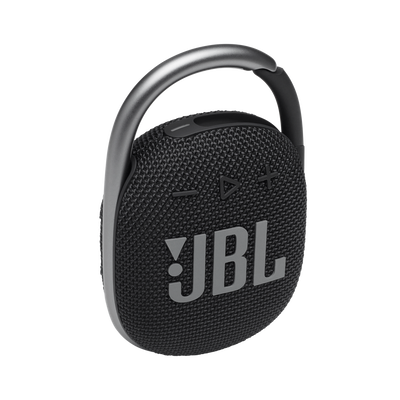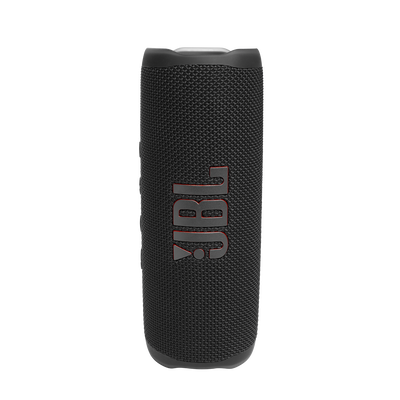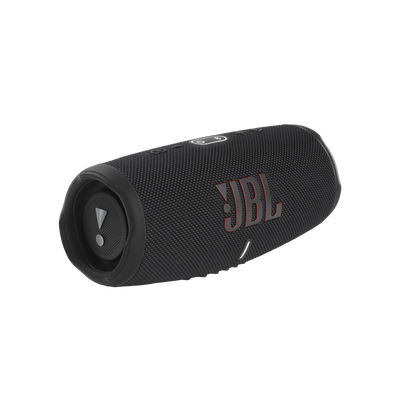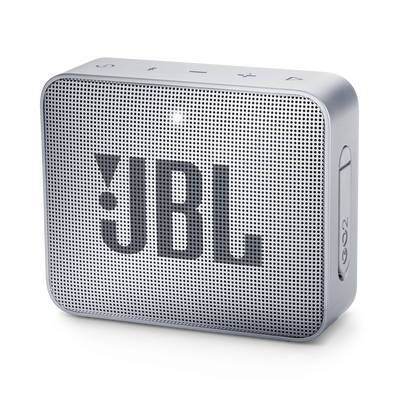 Mål
Mål (cm)
8.6 x 13.5 x 4.6
Mål (cm)
17.8 x 6.8 x 7.2
Detaljer & Downloads
Item# JBLGO3GRN
Beskrivelse
Grab & Go

JBL Go 3 har flot design og fyldig JBL Pro Sound. Det skarpe, iøjnefaldende design, de farverige stofmaterialer og udtryksfulde detaljer gør dette til et uundværligt tilbehør på din næste udflugt. Nyd dine yndlingssange med JBL Pro Sound. Højttaleren er IP67-vandtæt og støvtæt, så du kan lytte uden afbrydelser i både sol og regn. Tag den med overalt med den integrerede bæreløkke. Go 3 fås i helt nye nuahcer og farvekombinationer, som er inspireret af moderne street fashion. JBL Go 3 ser lige så levende ud, som den lyder.
Specifikationer
Lydspecifikationer
Dynamisk frekvensområde (Hz)

110 Hz - 20 kHz
Mål
Mål (inch)

3.4 x 2.7 x 1.6

Mål (cm)

8.6 x 6.9 x 4.0

Vægt (kg)

0.209

Vægt (lbs)

0.46
Specifikationer, styring og tilslutning
Bluetooth-profiler

A2DP 1.3, AVRCP 1.6

Bluetooth-frekvens

2402 MHz − 2480 MHz

Bluetooth sender-modulation

GFSK, π/4 DQPSK, 8DPSK

Bluetooth sender-effekt

≤ 8 dBm (EIRP)

Bluetooth-version

5.1
Batteri
Ladetid (timer)

2.5

Spilletid (timer)

5
Egenskaber
Charging cable

Ja

Vandtæt

Ja

Wireless

Ja

Genopladeligt batteri

Ja

Bluetooth

Ja
Notifikation
Bluetooth®-mærket og -logoet er registrerede varemærker tilhørende Bluetooth SIG, Inc., og enhver brug af sådanne varemærker af HARMAN International Industries, Incorporated, sker under licens. Andre varemærker og varenavne tilhører de respektive ejere.

Egenskaber, specifikationer og udseende kan ændres uden forudgående varsel.
Country of Origin
Fremstillet i Vietnam

Fremstillet i Kina
Det er der i æsken?
1 x JBL Go 3
1 x type C USB-kabel
1 x lynstartguide
1 x garantikort
1 x sikkerhedsark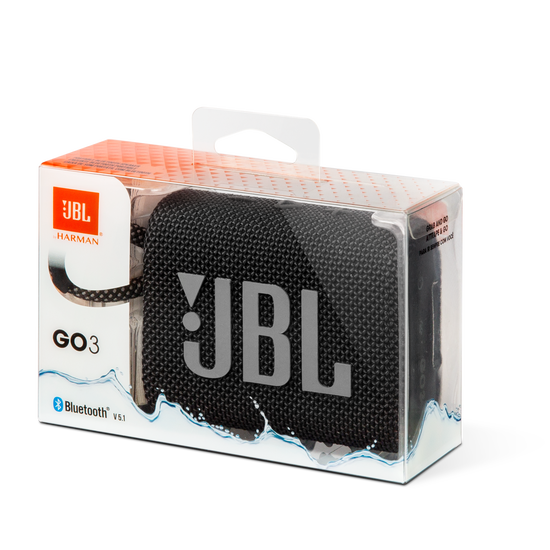 Dokumenter og downloads
Kunde-anmeldelser
Rated

5

out of

5
by
Colches
from
great package
Bought this for my wife as a stocking present with the plan to sit it in our Riley Elf, No modern speakers in a 50 year old car. hooked it up to the iPhone in about 2 minutes and was really impressed with the sound quality and robustness. Sits in the parcel shelf and sounds great, was worried about the size and whether it would be drowned out by the engine but it performed incredibly well.
Date published: 2022-01-02
Rated

5

out of

5
by
Worldupstairs
from
Mighty tiny!!
I was looking for a small form speaker and like everyone else I looked at youtube reviews. Finding the Jbl go 3 was a surprise. Knowing that some reviewers may exaggerate. I thought for £28 delivered it was worth a try. So the speaker turned up quickly and a went to setting it up. The first surprise was how small it was. This speaker fits in the palm of my hand. Easily pocketable, it's form perfect for anywhere to bring your music. The sound is what really impressed me though. Surprisingly stronger sound than I would expect with some heft in the bass level with a pleasant rounded sound. This will not disappoint. Easy to hang from a back pack or branch water proof and dust proof. This can go anywhere. 5hour battery life is a rough estimate. But I carry a phone charger battery which can easily connect to this and give me many more hours than I could ever need. So don't hesitate, go buy this gem of a speaker.
Date published: 2022-07-14
Rated

4

out of

5
by
momof2
from
Great sound for tiny speaker!
This speaker literally fits in the palm of my hand. I am amazed at the loudness of the music when play at full volume. Doesn't have the best depth of sound, but given the relative size I didn't expect much. Easy to connect out of the box. Perfect for attaching to a backpack for easy transport while biking to the beach or the park. A great speaker for the price
Date published: 2020-11-24
Rated

1

out of

5
by
Jen465
from
This speaker/charger almost burnt my house down. I was charging with the charger provided when I started to smell something burning.
Date published: 2023-04-17
Rated

5

out of

5
by
Music boy
from
Extremely good for the price
Extremely good It's just a shame that they ruin a lovely design and a good quality speaker a great big JBL stupid logo stuck on a Well-designed small speaker speaker is too small for such a large logo it's a shame I use black marker pen to try and dim it down speaker when you own one of these speakers you'll realise what I mean ridiculously large logo
Date published: 2022-08-03
Rated

4

out of

5
by
M1te
from
Fiks og pålidelig
Sin lillestørrelse til trods leverer denne glimrende lyd til brug i forskellige situationer i hverdagen. Den connecter nemt til telefon og er en god følgesvend rundt i huset til at levere musik til enhver situation. Foreløbigt er det særligt badeværelset der har glæde af den hver morgen, når jeg gør mig klar til dagen.
Date published: 2023-04-24
Rated

5

out of

5
by
Chumi1988
from
Amazed!
With that size and at that price it can't get any better. Really powerful, enough juice to enjoy your music anywhere for a few hours. Don't expect a massive bass as that is something impossible within this size but still has a lil punch, really really pleased. Got the blue and pick and I think is the best looking one!
Date published: 2020-11-18
Rated

5

out of

5
by
nated09
from
Super tiny, but massive punch for the size
Bought this guy a few days ago from a military exchange. It was $35, so ya'll are getting ripped paying full price. Bass smacks! I bought it to keep on my shower ledge. Seems to charge quickly. It's got good weight and feels like it should be priced around $60. If it had wireless pad charging....I'd give it 10 stars.
Date published: 2021-04-07
Rated

5

out of

5
by
DW14
from
Excellent little speaker
For its size it's very good! Went for JBL as I already have the Charge 3 so expected it to be good and it hasn't disappointed, although it's a shame I can't connect the two. Bought for the bathroom so it's waterproof enough to have inside the shower cubicle or out and will be great for travel too.
Date published: 2020-12-28
Rated

5

out of

5
by
Heather79
from
Packs a punch!!
This little speaker packs a punch! Perfect size to move from room to room while cleaning!!! Awesome sound! You would never think by the size of it! It's really loud! Awesome bass! Would definitely recommend if your looking for a compact portable speaker. Once again JBL didn't disappoint!
Date published: 2020-11-11
Rated

5

out of

5
by
JCYR
from
Goes with me everywhere
Super cute shape, feels quality, sound is great for the size, it follows me in the shower, the kitchen, in the car, the form factor is so practical. My partner has the charge 5 and is is so much better sound wise, but the go is the ultimate 'take anywhere' speaker with a good sound.
Date published: 2022-02-16
Rated

5

out of

5
by
JBL RAY
from
Another fine product from JBL
I have the other two go speakers the one and two but the new Go three does not disappoint with its added low end which is a delight especially from a speaker this size.I have the range of JBL speakers from Flips to the two Xtremes , Ian definitely a believer in the brand.
Date published: 2020-12-09
Rated

5

out of

5
by
meb45
from
Great little bathroom speaker
I'm delighted with this attractive little speaker. The initial Bluetooth connection to my iPad was easy and it now connects automatically as soon as it is switched on. I leave my iPad in my bedroom knowing the signal will be strong in my bathroom. Just what I wanted!
Date published: 2022-06-21
Rated

4

out of

5
by
bob20220707
from
Brilliant Product, disappointing Parcel delivery
I really love JBL's sound that emphasizes low frequency sounds. Sound quality is really good when thinking of cost. However, disappointed for delivery service. There was no mobile phone no. attached to the parcel label so I could not communicate with delivery.
Date published: 2022-07-07
Rated

5

out of

5
by
AT79
from
Awesome Speaker
The rest of my family has their own JBL speakers and I've always used one of theirs but now I've got my own and I love it! It's the perfect size to bring around in your bag and the sound is great, can't wait to use it outside when the warm weather comes around!
Date published: 2022-02-25
Rated

5

out of

5
by
THHH
from
Usual JBL standards - exceptional
I bought this around a week ago when first made available. I am loving the quality of the sound and the build. It's definitely made to last. USB C has helped bring it in line with most other modern day devices. Faultless. Keeping an eye out for your Clip 4 now!
Date published: 2020-10-30
Rated

5

out of

5
by
Kimberly1993_
from
Amazing speaker!
The JBL Go 3 Eco is a portable Bluetooth speaker that delivers impressive sound quality for its small size. It boasts a sleek and stylish design, with a durable fabric exterior in various colors to suit different tastes. The Eco edition of the speaker is made from partially recycled plastic, making it a great choice for those who are environmentally conscious. One of the standout features of the JBL Go 3 Eco is its sound quality. It produces clear and crisp audio, with excellent bass and treble. The speaker also has a waterproof rating of IP67, which means it can be submerged in up to one meter of water for up to 30 minutes. This makes it perfect for use at the beach or pool. The speaker has a built-in rechargeable battery that provides up to 5 hours of playtime on a single charge. It also has a built-in microphone for hands-free calling, making it a great choice for conference calls or virtual meetings. Overall, the JBL Go 3 Eco is a fantastic choice for anyone looking for a high-quality and eco-friendly portable speaker.
Date published: 2023-05-14
Rated

4

out of

5
by
Cadan
from
Good for price….
I've had this a few days now, is a great little speaker to take around with you to work. The speakers quality is very decent and the sound quality isn't bad. It lacks in bass a fair bit (hence the 4 star rating) but for the price you pay, you should expect it.
Date published: 2022-07-13
Rated

5

out of

5
by
Stuart2022
from
Small and powerful
Bought as a Christmas present based on reviews. The new owner is very pleased so far. Easy to set up, powerful and beautiful sound. Nice and compact and well made. The relatively short battery life (approx 5 hrs) between charges really has not been an issue.
Date published: 2022-01-05
Rated

5

out of

5
by
lacraine75
from
EXCEPTIONAL ABILITY FOR MORE THAN REASONABLE COST.
I BOUGHT THIS DEVICE EARLY THIS MONTH AND CAME TO APPRECIATE THE JBL BRAND MORE FOR IT. THE JBL GO 3 REPRESENTS EXCEPTIONAL VALUE THAT BECAME A CONVERSATIONAL PIECE FOR THE MAKING OF NEW FRIENDS AND DEVELOPMENT OF OLD FRIENDS INTO MORE BELIEVABLE FRIENDS.
Date published: 2021-03-15
Rated

4

out of

5
by
Beatrice O
from
Great speaker
This speaker is great! I love the sound quality that JBL always brings. With this speaker, the battery life is not the best for long periods of time. It lasts about 5 hours into my work day. The speaker is small and portable, but still has great sound.
Date published: 2020-11-13
Rated

5

out of

5
by
Courtney25
from
Packs a PUNCH
Bought this little speaker for a weekend away and it has completely blown me away! It's small but packs a massive punch it's so loud with great sound, no buffering or muffled sounds it's completely brilliant would 100% recommend, really worth the price!
Date published: 2022-02-23
Rated

5

out of

5
by
Billb1
from
Love love love it
I bought this to listen to music in the garden. I have taken it away on holiday and can can confirm it works longer than the advertised 5 hours before charging. It is small enough to fit in my hand bag and take to the beach. Sound quality amazing
Date published: 2022-02-25
Rated

5

out of

5
by
Johammer63
from
Nem at bruge
Det er en lækker højtaler.jeg syntes det er flot med stof på. Det var let at tilslutte min iPhone og den er nem at betjene. Jeg syntes der er en god lyd og så er det dejligt at have med sig rundt omkring når man har projekter i have og i skuret
Date published: 2023-04-23
Rated

4

out of

5
by
Blewbary
from
Great little speaker
Cute and compact. Great speaker for its size and price range. Great bass and can get pretty loud indoors. Haven't tried it outside yet. I got it to listen to music and podcasts while working from home. It seems built for old standards and jazz.
Date published: 2021-05-15
Rated

1

out of

5
by
Dott
from
Pool ready!
The sound and volume are awesome for teaching my water aerobics class. And…I do not have to worry about getting water on it.
Date published: 2021-06-27
Rated

1

out of

5
by
gazzaphil
from
Total farce
Ordered speaker it took 6 hours to get from Holland to the U.K. then several days in the U.K. and it still didn't reach the distribution centre and now my orders been cancelled So I won't be bothering you ever again Truly pathetic
Date published: 2022-02-09
Rated

5

out of

5
by
Music lover 83
from
Surprised me!
This little guy is full of bass and loud. I love that I can take it in the shower. I bought it for a trip to Hawaii. Can't wait to use it there. Loving it so far! And appreciate the little string loop it has so I can hang it up.
Date published: 2023-05-19
Rated

5

out of

5
by
evajen13
from
God lyd og nem at bruge
Modtaget til test via Reviewclub. Vi har virkelig været glade for højtaleren, som spiller musik med rigtig god lyd og derudover holder strøm godt. Den er nem at connecte og fungerer bare upåklageligt. Klart en anbefaling herfra!
Date published: 2023-04-25
Rated

5

out of

5
by
Soby001
from
Great sound
I bought this speaker about 2 weeks ago and it finally arrived last Saturday. It is well build and it sounds great. Connects easily and probably the best part is that you can still use it while it charges. Highly recommend it./
Date published: 2021-06-14
bvseo_sdk, dw_cartridge, 18.2.0, p_sdk_3.2.0
CLOUD, getReviews, 8ms
reviews, product
Spørgsmål og svar
bvseo_sdk, dw_cartridge, 18.2.0, p_sdk_3.2.0
CLOUD, getContent, 165ms
questions, product
bvseo-msg: Unsuccessful GET. status = 'ERROR', msg = 'Not Found.';